Dirección y guion: Jennifer Kent. País: Australia. Año: 2014.Duración: 94 min. Género: Terror. Interpretación: Essie Davis (Amelia), Noah Wiseman (Samuel), Daniel Henshall (Robbie), Hayley McElhinney (Claire). Producción: Kristina Ceyton y Kristian Moliere. Música: Jed Kurzel. Fotografía: Radoslaw Ladczuk. Montaje:Simon Njoo. Diseño de producción: Alex Holmes. 
Australia nos presume una vez más como se deben hacer películas de Terror, un género que James Wan se encargó de resucitar y tal vez esto hizo posible que naciera Babadook.

Primero que nada, es una desgracia que esta gran película de terror no logrará llegar a los cines mexicanos, pero lo que más molesta es que se hiciera mucho humo por Annabelle la cual resulto ser una simple combinación de lo visto en las películas hechas por James Wan.
Ahora, hablando de Babadook esta se aleja totalmente de lo que nosotros actualmente vemos (matanzas, grupos, casas embrujadas, zombies, monstruos) y nos adentra en la vida de una madre la cual sufre por la muerte de su esposo y si esto fuera poco debe lidiar con un hijo demasiado hiperactivo.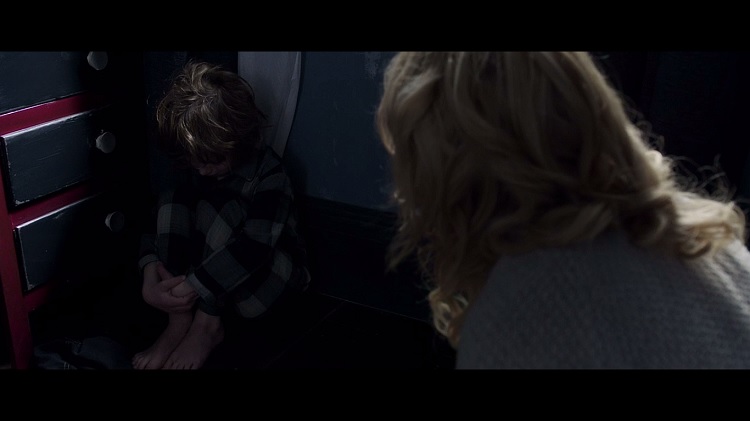 Debo decir que no es sorpresa que esta película me haya gustado a muchos, de hecho, desde que uno ve el trailer se da cuenta de sus grandes posibilidades, además esta película fue alabada en la Stiges, por tal motivo en EUA se comenzó a distribuir en sus cines.
Esta película es una vuelta de tuerca  al recurrente mito de El hombre del saco o El Coco (como aquí lo conocemos), una de las más famosas leyendas urbanas que han servido para infundir temor a los niños que se portan mal a lo largo de los tiempos. Esto no quiere decir que la película solo se centre en el coco como se llega a ver en algunos trailers (simplemente es para atraer público) eso si, es más terrorífico de lo que uno se imagina en un sentido psicológico, así que no esperen saltar de sus sillas.
La primera mitad de la película nos revela como la familia esta atormentada y azotada por una tragedia difícil de superar. Esta tragedia es el problema de todo lo que viven, ya que el marido de Amelia falleció en un accidente de tráfico cuando la llevaba al hospital a dar a luz a esto hay que sumarle el vivir con un hijo el cual es muy problemático y fantasioso.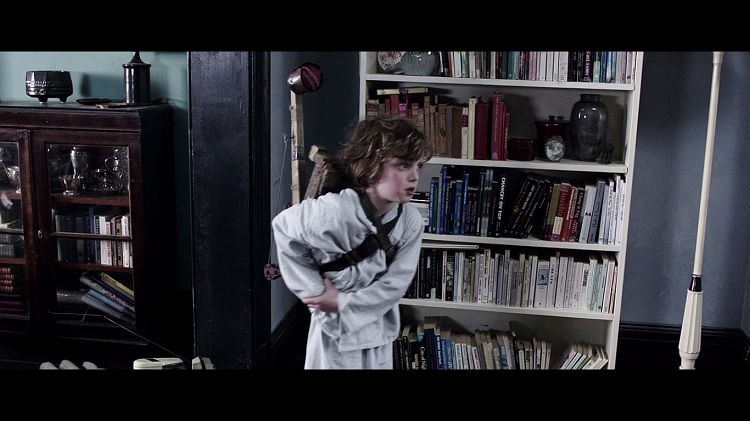 La relación madre-hijo pende de un hilo y Amelia encuentra la paz en su trabajo como enfermera en un centro de ancianos, donde se desconecta de un hijo que le exige demasiada atención, ya que por momentos parece que llega a pensar que la muerte de su esposo es por culpa de su hijo. Por otro lado Noah Wiseman,  un niño de tan corta edad, sorprende en su papel de Samuel, logrando que el espectador perciba con contundencia los elementos tan serios (y alejados del cine fantástico) que la historia abarca, donde la culpa, la dificultad para superar la pérdida de un ser querido, la soledad o la marginación infantil, son temas que el director maneja con mano firme.
Lo anterior parece indicar que la cinta tiene una vertiente dramática (totalmente victoriosa), pero justo cuando pensamos que esto va a ser así, comienza el verdadero terror, donde continuando la línea de monstruosas leyendas urbanas del género como Freddy Krueger de Pesadilla en Elm Street (Wes Craven, 1984) o Jeepers Creepers (Victor Salva, 2001), The Babadook nos presenta a un nuevo villano en las sombras, donde nos sorprende su enorme boca y unos dedos largos y afilados, con un sombrero de copa, vamos, es como si Freddy y el demonio de Jeepers se fusionaran y se obtuviera un monstruo memorable.
De repente este monstruo protagonista de un libro, entra en una casa de protagonistas. El simple hecho de leer este libro desencadena terrores nocturnos en un pequeño Samuel ya perturbado, donde su madre como siempre no le cree y lo tacha casi de loco, pero todo cambia cuando este se vuelve una auténtica pesadilla para Amelia, la cual se enfrenta a aterradores fenómenos paranormales que amenazan con desestabilizar, aún más, su frágil salud mental. Lo se, para estos momentos lo lectores pueden pensar que esto no es nada nuevo, pero créanme que su directora da una auténtica lección de elegancia y sutileza a la hora de hacer que el público sienta el buscado escalofrío. El terror de esta gran película es desnudo y puro, que proviene de las inseguridades y miedos más profundos de sus atormentadas criaturas, así que no esperen encontrar sangre o asesinatos.
Técnicamente el film supera lo esperado si tenemos en cuenta que solo se le ha invertido un pequeño presupuesto de 2.5 millones dólares, por lo cual no esperen ver una película de serie B. La fotografía e imágenes visuales contribuyen a que estemos ante una obra de impecable factura y con una gran atmósfera, no abusa de efectos especiales, logrando mantenernos siempre atentos a la película de principio a fin.
Para finalizar, esta cinta puede servir de ejemplo a seguir para futuras películas de terror donde los zombies, muertes, sangre, sexo, asesinos seriales y poca historia es lo habitual en este género.
The Babadook se lleva un 4/5 en Arkadian, podría calificarla con más pero hay ciertas lineas que no me agradaron, pero debo admitir que esta es la mejor película de terror de este año. Amantes del gore, sustos terribles o muertes deben alejarse de esta película.