En la primera semana del mes de mayo les traemos las siguientes recomendaciones de comics: BEASTS OF BURDEN, THE PUNISHER y ADVENTURE TIME.
Esta semana les queríamos traemos recomendaciones de Star Wars, por el 4 de mayo, pero debido a la escasez de títulos en esta semana solo les podemos recomendar los siguientes 3:
ADVENTURE TIME: THE FOUR CASTLES Original Graphic Novel
Como es de esperarse, cualquier cosa relacionada con Adventure Time es un éxito y sin importar el formato, comic, serie de televisión o novelas gráficas, en esta ocasión nos traen una historia del escritor Josh Trujillo, en la cual Jake y Finn  son contactados por el Maestro del gremio, quien pertenece a un Gremio del Muchiverso, y los hace pasar por pruebas en cuatro castillos para poder entrar al gremio. Una aventura que aunque este planeada para niños (no se dejen engañar, una novela gráfica, es un comic), es para adultos y niños de todas las edades.
BEASTS OF BURDEN: WHAT THE CAT DRAGGED IN #1
Beast of burden, el comic que llego sorprendiendo a todo el mundo ganando un Eisner Award y un Harvey Award.  La serie multipremiada que trata de un grupo de perros detectives de lo paranormal, que antes se habían enfrentado a demonios, hombres lobo, y brujas, vuelven a nosotros con esta nueva historia en donde los gatos de Burden Hill están curioseando el hecho de revivir demonios dormidos y es cuando la magia negra se libera en el pacifico Burden Hill. En verdad, si les gusta arte lindo y una narrativa bastante fluida y los misterios paranormales les recomiendo Beasts of Burden, uno de los mejores comics que su humilde editor ha leído.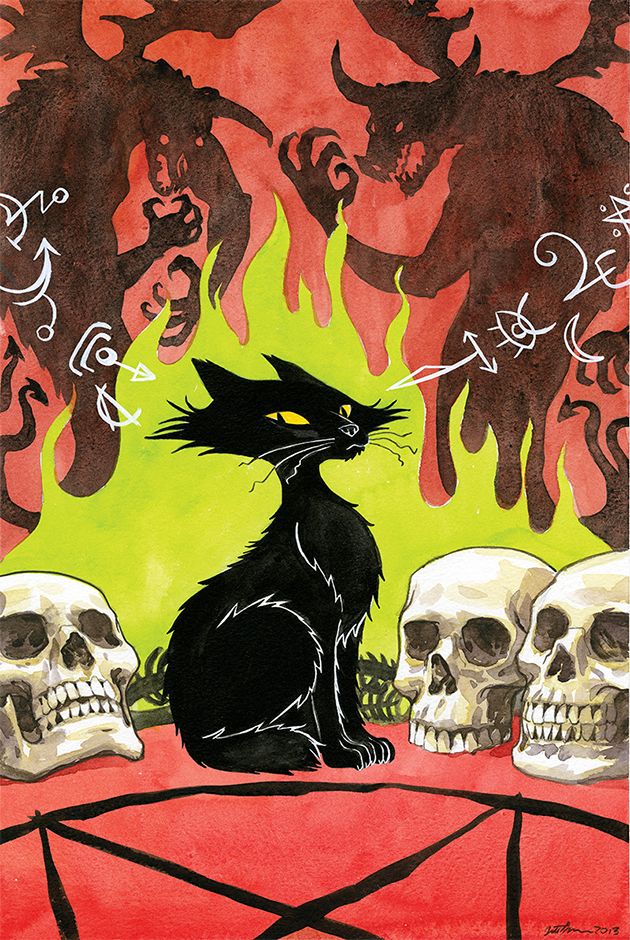 THE PUNISHER #1
Uno de los comics más "masculinos" está escrito ahora por Becky Cloonan (Gotham Academy, Killjoys) una de las mejores escritoras del medio de los comics (por fin las barreras de géneros se están rompiendo en el medio de los comics) junto con el dibujante Steve Dillon quien ya está acostumbrado a estar en este título. En este nuevo comics podemos ver a Frank Castle por fin siendo alcanzado por todos los criminales relacionados con la venta de drogas, así que tiene que enfrentarse a ellos, pero no lo hará solo ya que una agente de la DEA . Les recomendamos mucho este comic, esperemos que esto nos ayude a prepararnos para el estreno de la nueva serie de The Punisher que pronto se estrenara en Netflix.
Sin más solo queda recordarles que las recomendaciones de cómics, ya están disponibles a la venta en ingles en las tiendas especializadas, ya sean físicas o virtuales.