En Arkadian analizamos y platicamos sobre las secuelas y que impacto tienen en sus fanáticos y franquicias.
Muchos de nuestros lectores y escritores de la pagina (Incluyéndome yo mismo) empezamos nuestra pasión por los videojuegos desde chicos, fuera con una Xbox, una (Felices 20!)  o incluso una Atari (Para los mas veteranos). Para muchos de nosotros siempre existió un titulo, un juego en especifico que jugábamos y rejugábamos hasta el hartazgo, fuera porque no alcanzábamos las notas para que nos compraran otros o por el simple hecho de que aquel titulo nos encantaba en todos los sentidos.
Y siempre, en algún punto, nos preguntábamos si habría una segunda parte, una continuación de aquel juego, una secuela que continuara su historia y que ofreciera mejoras a todo lo que experimentamos antes. En mi caso particular el juego con el que me enamore fue Halo y este ha contado con varias secuelas a lo largo de los años.
En mi caso, siendo un chico notaba un avance increíble con cada juego de Halo que salía, Halo 2 continuaba la historia, te permitía jugar en linea, incluía nuevas armas, vehículos manejables y una banda sonora que en mi opinión superaba con creces la primera, esto se repitió con Halo 3, que cerraba el ciclo e incluso añadía una herramienta para crear mapas propios, el modo Forge.
Esto pasa cuando eres chico, te enamoras de una franquicia de videojuegos y la ves avanzar, incluso sacando bonitas sorpresas como fue Halo: Reach para mi, que añadía una nueva mecánica y contaba una historia diferente…pero luego vienen cambios mas drásticos y los fanáticos empiezan a cuestionarse hasta que punto es bueno seguir con una saga…
Exceso de Secuelas y el inicio de problemas.
El problema con secuelas es el siguiente…En si, ¿Cuando parar? ¿Que hace que una secuela o un nuevo juego de la franquicia sea bueno y a la altura del anterior sin dañar la imagen de la misma?
Volvamos a mi caso con Halo, Microsoft no quería dejar ir a su querida franquicia aun después de que Bungie decidió dejar de hacerla para enfocarse en ideas nuevas tras Halo: Reach, por lo que el desarrollo paso a manos de 343 Industries, autores actuales de los juegos de Halo posteriores a Halo: Reach.

Después de este cambio de desarrolladora  y la salida de Halo 4 una gran cantidad de fanáticos empezaron a dar una retroalimentación negativa,  diciendo que el juego "ya no era lo mismo", que estaban "sobreexplotando la franquicia " y que Halo 4 no estaba a la altura de sus predecesores. Esto surgiendo de una serie de cambios realizados al sistema multijugador del juego, agregando Loadouts de armas y habilidades como Call of Duty, pero manteniendo la recogida de armas y Upgrades del Shooter arena clásico. Lo que no convenció a muchos veteranos de la franquicia que estaban acostumbrados al sistema anterior.
Aquí se aplican las preguntas que hice anteriormente, ¿Que hace buena una secuela? ¿Por que en algún punto los fans veteranos de una franquicia se vuelven contra estas si empiezan a aparecer muchas continuaciones? ¿Acaso el cambio es el problema? Exploremos la idea con otro ejemplo.
Tekken es una franquicia de juegos de pelea, así como lo es Mortal Kombat o Street Fighter, solo que Tekken tiene su propia esencia e individualidad. Este año saldrá a la venta Tekken 7, la continuación de Tekken 6 que vio la luz en 2009. El caso de esta franquicia es un tanto diferente en cuanto al de Halo.
Tekken no sufrió un cambio de desarrollo ni en gameplay. Desde el primer juego ha mantenido su "esencia" y conforme salían secuelas la historia continuaba, las gráficas mejoraban y el roster de personajes también, además de que los controles de movimiento se fueron puliendo cada vez mas y mas.  Fue a partir de Tekken 5 que este empezó a utilizar a todos los personajes que habían estado disponibles en las anteriores entregas, además de añadir nuevos.
Y no ha habido mucho revuelo entre los fans, de hecho la comunidad ha estado activa y jugando como siempre. Ya que no ha habido muchos cambios, si no mejoras en el sistema de combate. Luego están juegos como los Tekken Tag Tournament donde añaden el sistema de combates en parejas, ademas de combos con estas, el cual supuso la introducción de una mecánica nueva, pero optativa, ya  que pueden seguirse realizando combates individuales.
Esta comparación parece ser bastante concluyente a primera vista, en el primer ejemplo Halo sufrió un cambio que alteró a parte de la comunidad, tratando de innovar pero fracasando. Mientras que Tekken ha mantenido a su público con mejoras continuas sin mucho riesgo, ya que la "innovación" fue algo mas optativo y al final gustó, haciendo que los fans consideraran a los Tag Tournament de los mejores de la saga.
¿Acaso el cambio es el problema? ¿Los juegos deben limitarse a seguir la misma formula sin atreverse a nada mas? Eso apesta a Call of Duty, pero para hablar de este y como ha mantenido su lugar haciendo exactamente eso debemos entrar a otra categoría.
Las subsagas dentro de las franquicias.
Cuando hablamos de subsagas dentro de una franquicia nos podemos referir a juegos pertenecientes a una misma franquicia pero que de alguna manera toma su propio camino y mantiene sus diferencias con los demás, aunque manteniendo un hilo que los mantenga unidos.
Este es el caso de juegos como Final Fantasy, Fire Emblem y aunque no lo crean, Call of Duty.
Antes de llegar al a CoD y su polémica con las "secuelas repetitivas" déjenme abrir el tema de las subsagas con una franquicia que conozco un poco mas de primera mano. Fire Emblem. No Final Fantasy porque, aunque sea una franquicia con sagas y subsagas no tengo conocimiento de esta y no he jugado a ningún juego de la misma.
Fire Emblem es una franquicia que pertenece a Nintendo, es un juego de RPG Táctico o Estrategia con características de rol. En estos juegos tomas el papel de un estratega que tiene que manejar y ordenar a un ejercito, cada "unidad" de este son personajes con su propia historia y que cuentan con stats y clases que los difieren uno de otro, (Caballeros Pegaso, caballeros, espadachines, guerreros, etc.)
Esta franquicia tiene ahora mismo 14 juegos a su nombre, siendo Fire Emblem Fates: Conquest/Birthright/Revelations el mas reciente. Como dije antes, Fire emblem se divide en subsagas, diferentes juegos relatan diferentes historias (Y en ocasiones continúan las historias de un juego anterior) pero siempre manteniendo el rol táctico como modo de juego.
Ahora, ¿Como afecta todo esto a la franquicia? Este caso es bastante interesante, ya que un grupo de jugadores pueden amar ciertos juegos y odiar otros, ya que cada subsaga trata de innovar o mejorar el sistema anterior, sea añadiendo nuevas mecánicas, alterando las ya establecidas o simplemente balanceando el sistema de combate anterior, por lo que entre un juego y otro pueden no haber muchos cambios o dar un tremendo salto hacia otra cosa diferentes.
Al experimentar tanto con los juegos de la franquicia uno pensaría que esta estaría destinada al fracaso, pero Fire Emblem sigue en pie, con 14 juegos e incluso con Nintendo nombrándola una de sus franquicias principales. Por lo que podemos decir que esta estrategia no es mala, al contrario, da de que hablar, le da una gran  variedad a la franquicia y estableciendo una base de jugadores que comparten su amor u odio por los distintos juegos de la misma, manteniendo su llama encendida. Aquí el cambio no siempre es bueno, pero es continuo y en expansión.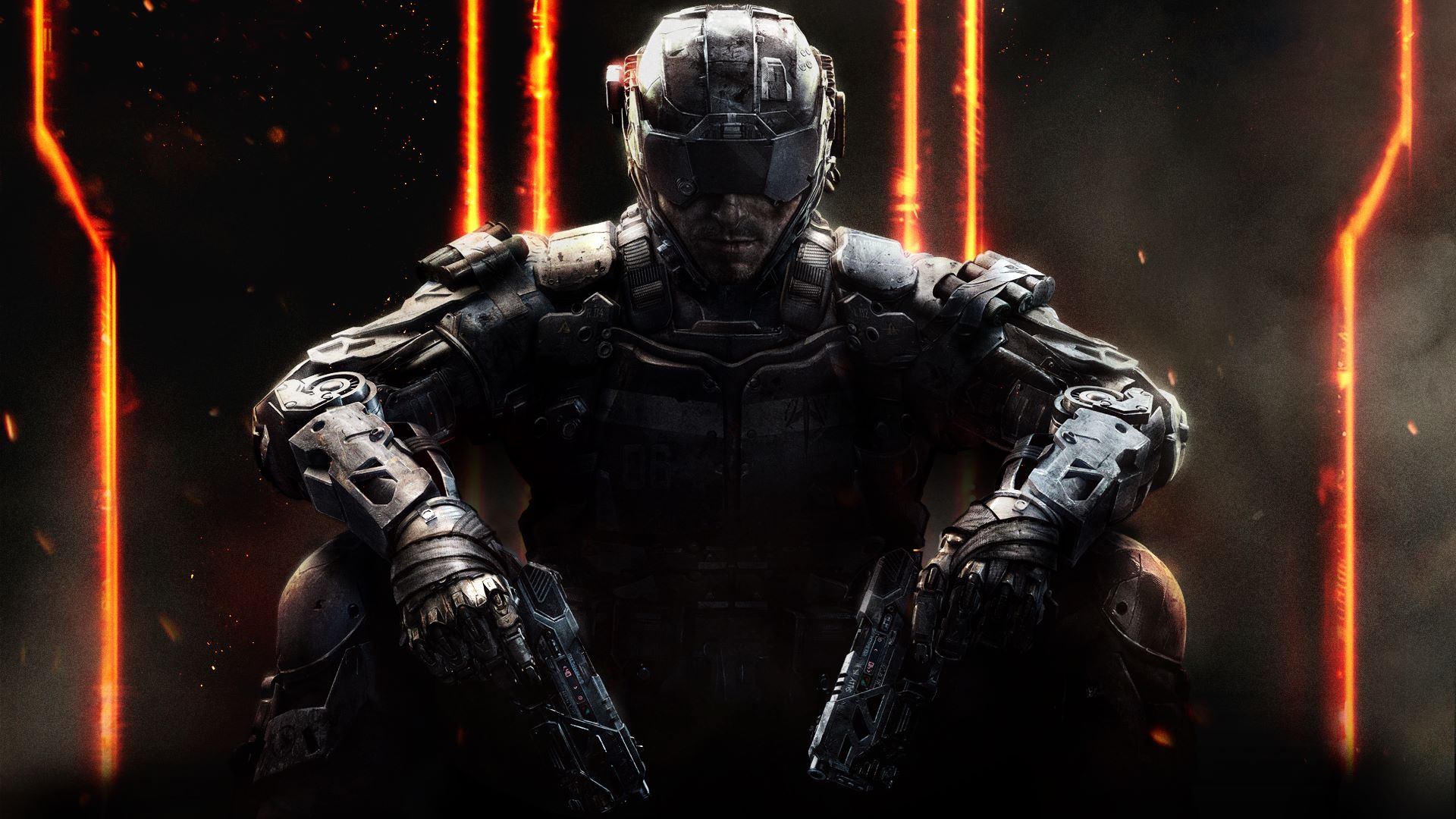 Ahora si, hablemos de  Call of Duty, la franquicia ha sido bastante criticada por la comunidad de jugadores, siendo muchísimos los que lo tachan de repetitivo, argumentando que cada juego es "Una copia del anterior" Y que "El ultimo buen CoD fue Call of Duty 4"  Pero se ha mantenido como una de las franquicias con mayor base de jugadores y copias vendidas en los últimos años. ¿Por que? Porque Call of Duty no necesita cambiar.
Call of Duty entra en la categoría de subsagas, porque la desarrolladora de los Modern Warfare y Ghosts no es la misma que la de Black Ops o Advanced Warfare (Siendo Infinity Ward, Treyarch y Sledgehammer las correspondientes) y cada subsaga tiene sus sutiles diferencias estéticas y en el gameplay.
A partir de Advanced Warfare, CoD se volvió un juego mucho mas acelerado que antes y ni se diga en Black Ops 3, siendo este el mayor "Cambio" que ha tenido la saga y eso es lo que la ha hecho exitosa.
Como dije antes CoD no necesita cambiar, ya que se ha mantenido como el juego de disparos rápido por excelencia y no ha cambiado mucho su formula, solo acelerándose en sus últimos juegos  ya que como dije, no necesita cambiar. ¿Para que cambiar si tienes una formula ganadora? Los desarrolladores saben que lo que busca el publico cuando juega CoD son los disparos rápidos, el movimiento libre por le mapa, los trickshots, el competitivo y la adrenalina que desprende su gameplay, rachas asesinas y mas puntos brillantes en la campaña.
Y es por eso que se ha mantenido en el tope, los desarrolladores saben que quiere su publico, saben que quieren jugar y lo siguen haciendo, cambiando la estética, brindando una nueva campaña a la que nadie hara caso  distinguiéndolo levemente del predecesor para seguir vendiendo, y funciona porque eso es lo que la gente quiere.
Pasa lo mismo como mi ejemplo con Tekken, pero con este nadie se queja, ¿Quieren saber por que? Porque tampoco lo necesita, la industria de los videojuegos es amplia y los mismos son diferentes y apuntan a públicos diferentes, un juego de peleas como Tekken igual no necesita cambiar, solo mejorar como funciona y su estetica, esto es algo que los fanáticos de este tipo de juegos saben y no discuten.
Las quejas y odio hacia CoD viene de jugadores veteranos que preferían su temática de guerra mundial clásica, y de jugadores de otras franquicias que están acostumbradas a cambios y mejora notables, algunas franquicias gustan de innovarse, de cambiar  y mejorar, pero esto no es necesario y no siempre es bueno.
Conclusiones Finales
¿Recuerdan mi primer ejemplo esta nota? Halo y el odio que recibió con Halo 4 y su cambio repentino. No zanje ese tema como se debe porque aun no hemos pasado a su continuación, Halo 5.
343 escuchó todas las quejas con respecto al multijugador del juego y se puso a trabajar, el año pasado salio Halo 5 y como gran fanático de Halo que soy y siendo uno de los que no estaban muy de acuerdo con el sistema de Loadouts o considero el mejor juego de Halo en cuanto a multijuador se refiere.
El juego no solo desechó la idea de los Loadouts, si no que amplió sus horizontes añadiendo un nuevo modo de juego que fusionaba combate PvP y PvE, una innovacion que todos amaron. Integrando todas las armas vistas en juegos anteriores así como una mejora total del modo Forge.
¿Que nos enseña todo esto? Que una secuela o un nuevo juego de una franquicia no le hará daño mientras respete aquello que la distingue, mientras haga mejoras  a sus sistemas y escuche a sus consumidores. Innovar o morir es lo que mas se comenta, pero esto no es del todo cierto. Algunos juegos necesitan cambiar algunos aspectos e innovar para brindar una comida mas completa a sus consumidores, por así decirlo, pero cambiar lo que los distingue es un error. Mientras que otros juegos no necesitan cambiar, solamente optimizar y pulir la formula que ya usan para satisfacer a su público.
Fire Emblem se ha mantenido porque sigue siendo un juego de rol táctico, que ha podido innovar, cambiar y experimentar sin repercusiones graves.
Call Of Duty sigue de pie porque brinda a sus jugadores exactamente lo que quiere y lo dobla con cada juego que sale.
Tekken obtendrá una 7 entrega de su saga principal porque siguen añadiendo personajes a su roster y mejorando increíblemente la fluidez de sus movimientos y combate.
Y Halo seguirá existiendo mientras escuche a sus jugadores y no cometa el error de cambiar lo que lo hace Halo, mientras siga ampliándose y corrigiéndose donde meta la pata.
Mucha gente puede pensar en la frase "Muere como un héroe o vive para convertirte en Call of Duty  el vilano"pero no tiene porque ser cierto, muchos juegos no necesitan cambiar, mientras que otros gustan de experimentar. Mientras una franquicia no pierda de vista lo que la distingue de las demás en su genero y mantenga su calidad no existirá mayor problema a la hora de sacar una secuela, decida innovar o no.