Cada 6 de junio se celebra el día internacional del yoyo. ¿Qué hay de especial con esto?
Es difícil rastrear el origen de este artefacto ya que encontramos referencias en varias culturas y civilizaciones desde tiempos remotos: urnas griegas de siglos antes de nuestra era, acuarelas indias e papel dorado e ilustraciones europeas del siglo XVII -cuando el nombre de este juguete era bandalore- nos muestran que desde siempre la humanidad se ha divertido con el yo-yo (con guión o sin guión intermedio, da igual).
La historia del yo-yo moderno se puede rastrear a la segunda década del siglo XX. Un inmigrante filipino de nombre Pedro Flores, se estableció en California, E.E.U.U. y comenzó a fabricarlos y a popularizarlos en esa área. En 1929, Donald Duncan se hace con los derechos y compañía de Pedro y crea el yo-yo Duncan -ahora marca registrada-, populares hasta nuestros días. Durante el siglo XX el yo-yo evolucionó gracias a mejoras en el diseño, encordado y materiales. Actualmente, hay competencias internacionales de trucos en las que los niños asiáticos nos demuestran que son los amos del mundo.
Seguramente has tenido uno de estos en las manos y te ha dado horas de diversión, te ha servido para impresionar a tus semejantes, conseguir chicas y quizá te hayas dado algunos golpes en el proceso. Divertido, simple, dinámico y a la vez un juguete tradicional o un prodigio del diseño y construcción. En los videojuegos el yo-yo se ha retratado a menudo como un arma de gran poder, inclusive algunas de las dinámicas de algunos juegos se basan en este artefacto.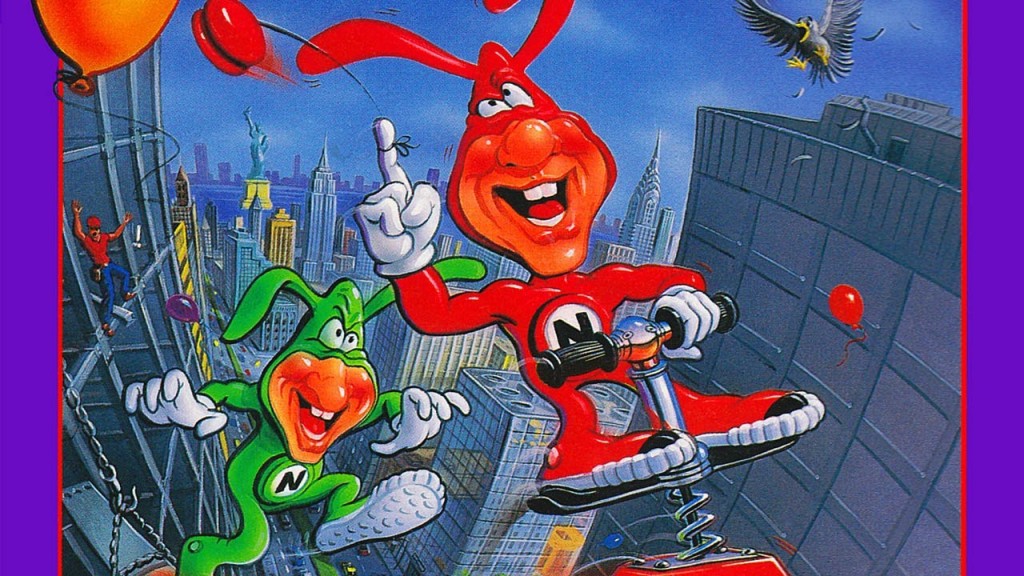 ¿Recuerdas Yo!Noid en 1990? Un advergame con la horrorosa mascota de Domino's Pizza, su arma principal era el yo-yo. Ness -de Earthbound o Mother– se ha visto asociado a este artefacto y ha tenido más notoriedad a partir de su inclusión en Smash Bros. Kirby en varios de sus juegos puede usar las habilidades de un campeón después de engullir a Yo-yo Gim. En Legend of the Mystical Ninja encontrarás un amplio e inusual arsenal que incluye un yo-yo. Bridget, personaje de Guilty Gear, siempre carga con el suyo. Malin, de KOF 2003 lo usa como arma de distancia.
Ya sea como arma, juguete o rasgo pertinente, celebremos este día con algunos trucos.

¿Qué otros personajes que usan yo-yo conoces?