Es hora de hacer un pequeño resumen de lo que se presentó el día de hoy en la conferencia de PlayStation durante el E3 2016.
Resident evil 7 regresa a sus orígenes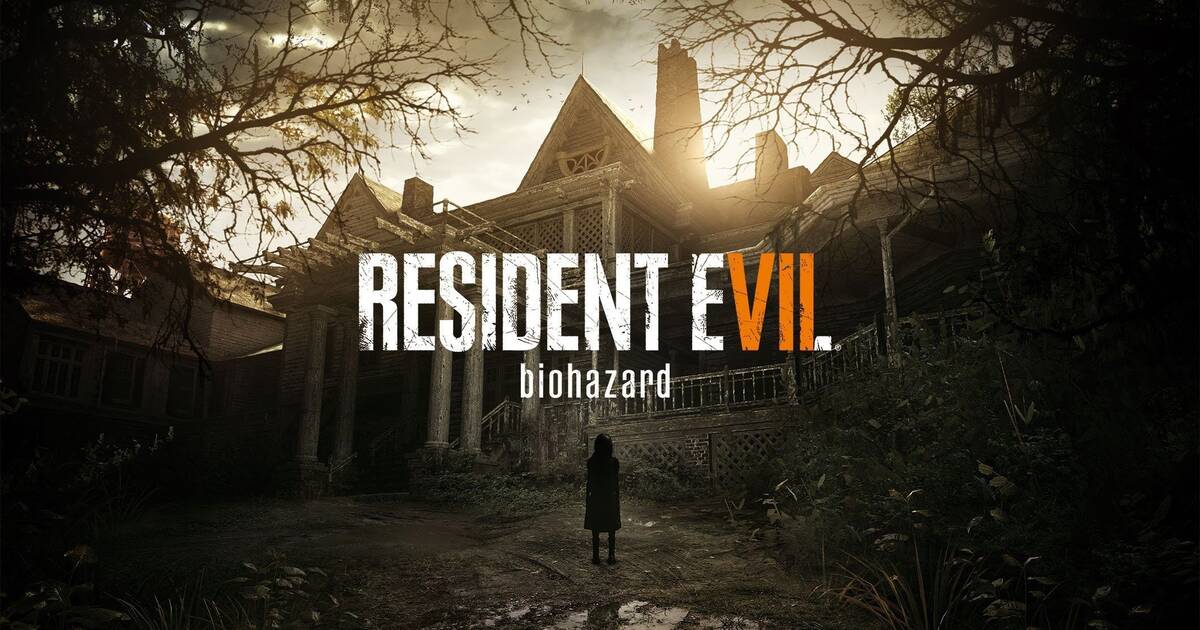 La conferencia de Sony hasta el momento ha sido la mejor y lo más seguro es que se termina llevando el E3 por segunda vez consecutiva, ya que han presentado una buena dosis de juegos y entre ellos destaca el Resident Evil 7, el cual ahora si regresa a sus orígenes.
Visita la nota completa para ver el trailer.
Así se juega Detroit: Become Human
Continuando con la impresionante conferencia de Sony, en este E3 2016, los invitados que nunca faltan por excelencia son el estudio de Quantic Dream el cual aprovecho este año para dar a conocer más detalles sobre su nuevo juego Detroit: Become Human.
Visita la nota completa para ver el trailer.
Death Stranding – La primera entrega de Kojima con Sony
El video de Death Stranding que esta con el sello nuevo de Kojima Productions, nos muestra una escena bastante elaborada en un paraje desértico rodeado de muerte, y lo que podemos ver como petróleo. La musicalización de este tráiler fue por parte de Low Roar y con la canción "I'll keep coming" y el personaje protagónico es el entrañable Norman Reedus, a quien podemos recordar por el tráiler de PT y su participación como Daryl Dixon en la serie de AMC The walking Dead.
Visita la nota completa para ver el trailer.
El nuevo God of War es mostrado por primera vez
Tras causarnos una gran incertidumbre al mostrar a un niño pequeño, la emoción no se hizo esperar después de que Kratos hiciera acto de presencia. Posterior a esto, la demostración comenzó y se nos dejó ver lo maravilloso luce el título en su aspecto gráfico. Tal parece que, a diferencia de sus antecesores, este título podría tener un tinte un poco más sentimental al dejarnos explorar la relación entre Kratos y su hijo.
Visita la nota completa para ver el trailer.
Ahora si hay fecha para The Last Guardian
Después de muchos años llenos de incertidumbre, un E3 del 2015 donde nos presentaban un pequeño trailer de The Last Guardian solo indicaba que el juego no estaba muerto, pero de allí en fuera no hubo más información, hasta que por fin llegó el E3 2016. Un año ha pasado desde que supiéramos que The Last Guardian seguía vivo y ahora mediante un trailer muy emotivo, típico del excelente Team ICO, nos han dado por fin una fecha específica de estreno
Visita la nota completa para ver el trailer.
Nuevo Gameplay de Horizon: Zero Dawn
Como se puede apreciar en esta versión más trabajada de Horizon Zero Dawn, podemos ver un mapa de mundo abierto en el cual la protagonista lucha por mantener a flote a su pequeña comunidad tomando los componentes necesarios de los animales. Haciendo uso de sus distintas armas y herramientas pudimos ver en el gameplay que puede ya sea reprogramar (domesticar) animales robot salvajes así como cazarlos y en base a la observación saber a qué son más débiles y así poder explotar estas debilidades a su favor.
Visita la nota completa para ver el trailer.
Spiderman se hace exclusivo de PS4
La mayoría conoce a Insomniac Games por desarrollar 'Ratchet & Clank' o el reciente "Sunset Overdrive". Pues bien, ahora toca el turno de demostrar que esta desarrolladora puede hacer un juego decente de 'Spider-Man', el cual ahora se ha vuelto exclusivo de Sony y no es de extrañar ya que ellos tienen los derechos de nuestro "amistoso vecino".
Visita la nota completa para ver el trailer.
10 minutos de Days Gone
Syphon Filter tal vez no regrese jamás, pero eso no quiere decir que sus desarrolladores no intenten algo diferente y es así como ha nacido Days Gone, además parece que la fiebre zombie nunca va a acabar, pero por ser ellos, es justo darle el beneficio de la duda.
Visita la nota completa para ver el trailer.
Descarga ya el demo de Lego Star Wars: The Force Awakens en tu PS4
Faltan un par de semanas para que Lego Star Wars: The Force Awakens haga su debut, y durante la conferencia de PlayStation en E3 2016 se anunció que su demo ha llegado al PlayStation 4. Así es que deja todo lo que estés haciendo y corre a descargarlo… bueno, en realidad no es para tanto pero sin duda alguna es una buena oportunidad para todos los fans ansiosos que no puedan esperar unos cuantos días más para jugar la versión final.
Visita la nota completa para ver el trailer.
Nuevo Gameplay de Call of Duty: Infinite Warfare
El día de hoy se llevó a cabo la conferencia de PlayStation en la E3 2016 en donde sin duda se llevaron la noche con los grandes anuncios que dieron durante toda la presentación. Uno de los trailers destacados fue este nuevo gameplay de Call of Duty: Infinite Warfare, el nuevo título de esta famosa franquicia que tomará lugar en el espacio. Este nuevo gameplay fue presentado personalmente por Infinity Ward y Activision.
Visita la nota completa para ver el trailer.
Playstation VR: Fecha de Lanzamiento y juegos confirmados
Durante su conferencia de la E3 Sony asombró a todos los espectadores con el anunció de los cascos de realidad virtual para Playstation 4. Anteriormente conocido como "Proyecto Morpheus" el Playstation VR busca aumentar la inmersión del jugador al máximo y hacer de su experiencia al jugar algo mas cercano y alucinante.
Playstation VR estará disponible a partir del 13 de Octubre de este mismo año al precio de 399 dólares y contará con varios juegos compatibles con este desde el primer día entre los cuales destacan Batman, Star Wars, Final Fantasy XV y más!