Sean bienvenidos a un nuevo especial, hace 1 mes llegó Super Mario Maker, y si aún quieren niveles, les traemos muchos, muchos, cada semana.
Y es que nos hemos estado preparando, consiguiendo los mejores niveles para ustedes, no todos son retos imposibles sacados puramente de Kaizo Mario, sino una mezcla que puede alegrar a cualquiera, desde niveles temáticos basados en viejos videojuegos u otras franquicias que de alguna manera aparecen en Super Mario Maker, retos y uno que otro nivel complejo.
Así que si desean encontrar nuevos niveles que jugar, cada semana les traeremos 20 niveles distintos que podrán disfrutar, solamente necesitarán utilizar el código que aparece aquí para poder acceder al nivel.
En esta primera semana, la mayoría de los niveles que les traemos son creaciones de varios diseñadores de videojuegos que se han tomado el tiempo para crear niveles, en ocasiones parecidos a sus creaciones.
Aquí pueden ver los 20 niveles disponibles de esta semana, no olviden que cada semana habrá 20 nuevos niveles que podrán jugar, inclusive con sus creaciones en nuestros futuros posts.
Alexander Roden – Desarrollador (Steam)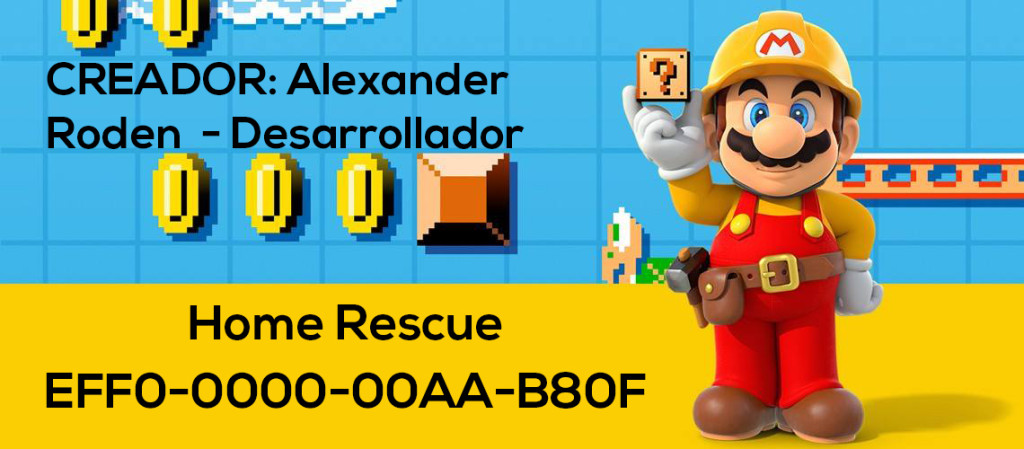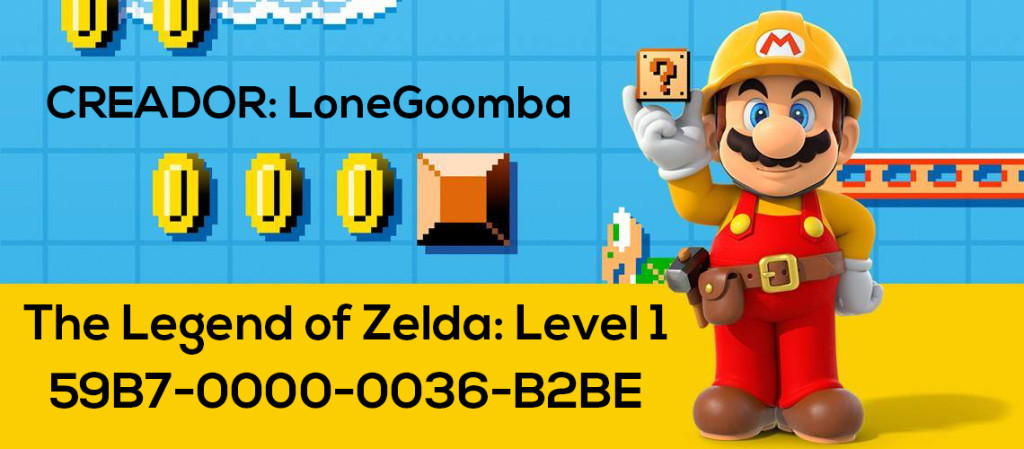 RCMADIAX – Desarrollador (Pixel Slime U, Don't Crash, Color Bombs, Avoider)
Joakim Sandborg – Desarrollador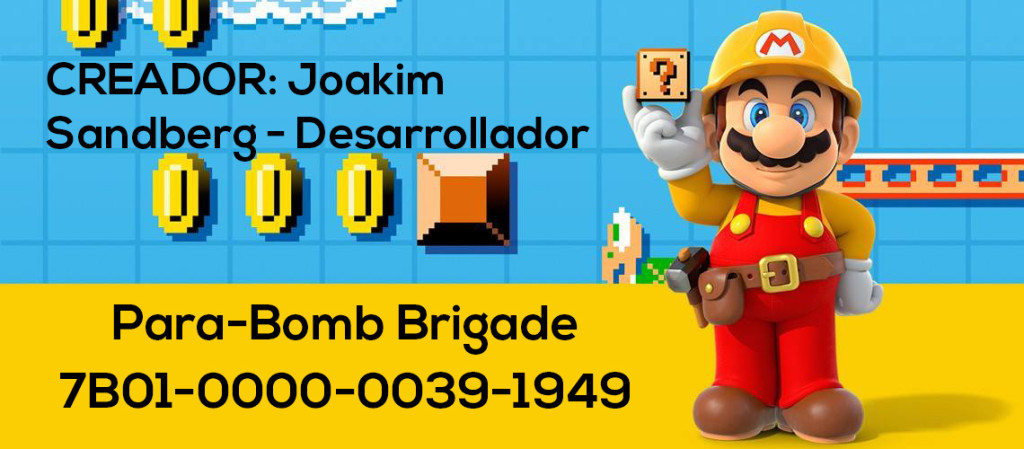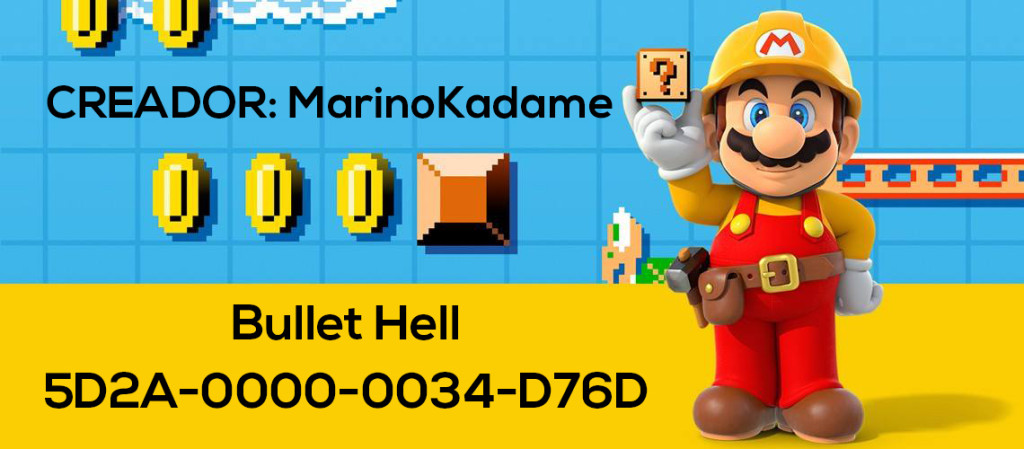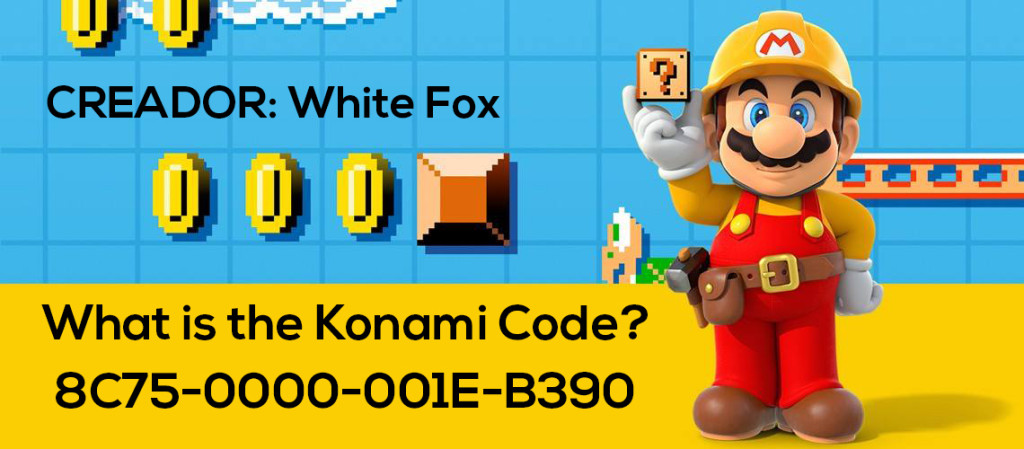 James Montagna – Desarrollador (Diseñador WayForward: Shantae and the Pirate's Curse)
Trent Steen – Desarrollador (Shapes of Gray)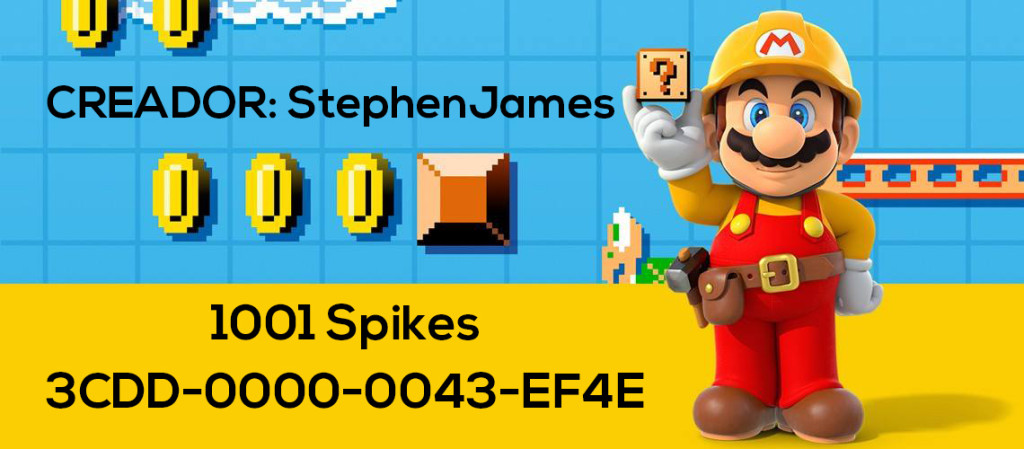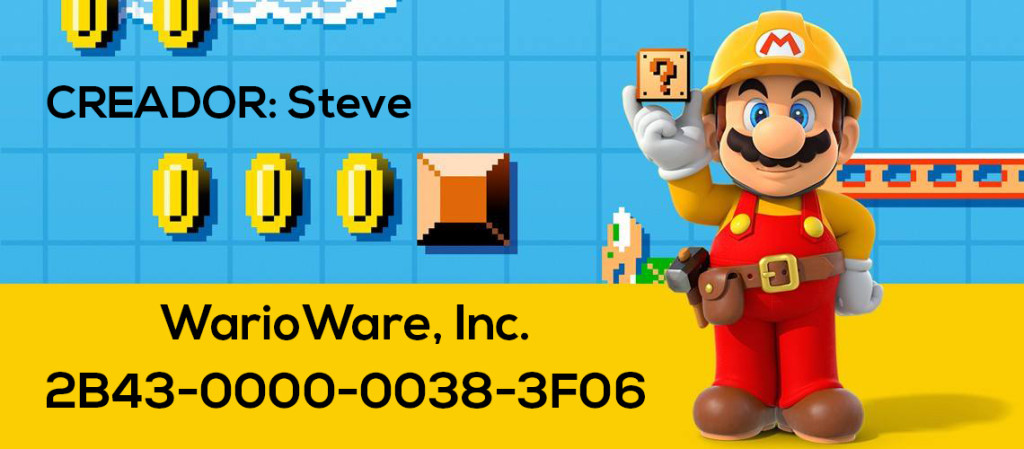 Si desean compartirnos su nivel original o alguno que les haya encantado, no olviden dejarnos en los comentarios su nivel (código), el nombre de su nivel y su nombre de miiverse, esto para agregarlo a nuestras imágenes.
Esto es todo por esta semana, pero no olviden seguirnos en Twitter para lo mejor de Videojuegos y Mario Maker, además de nuestra columna donde su nivel podría aparecer.