Proveniente de la saga de peleas The King of Fighters y con gran odio en su interior, en esta ocasión llega a engalanar nuestra sección el despiadado y muy sádico Iori Yagami, por que hoy es viernes con "I" de Iori en Arkadian ABC.
Ore ga kowaii no ka? (¿Tienes miedo de mi?)
Historia.
Iori Yagami un personaje de videojuegos que hizo su primera aparición en el popular juego de peleas The King of Fighters '95. Él es un personaje central recurrente y el enemigo inicial (y rival eventual) de Kyo Kusanagi.
En su infancia fue un niño tímido y penoso, como todo miembro del clan Yagami se le enseñaron las técnicas mortales del clan a la temprana edad de 4 o 6 años, cuando la madre falleció, junto con estas enseñanzas se le inculcó un gran odio y desprecio por el clan Kusanagi (su rival). A medida que Iori crece se convierte en una persona cruel y desalmada capaz de dejar mal heridos o casi muertos a sus oponentes, ésto le hizo acreedor de una terrible reputación, de temor y respeto por donde fuera.
En tiempos antiguos, el clan de Yagami era conocido como el Yasakani. Con la ayuda del clan Yata y Kusanagi, sellaron a Orochi. Al pasar el tiempo, los Yasakani, desarrollaron una rivalidad y odio a los Kusanagi, debido a un incidente causado por los Hakkeshu, quienes dejaron el cadaver de un mienbro Yasakani en territorio Kusanagi, lo cual llevó a acusar a los Kusanagi del asesinato, y desde entonces su desprecio mutuo se ha preservado por la eternidad.
Para ser mejores que ellos, los Yasakani hicieron un pacto de sangre con Orochi, lo cual les dio mas poder al convertir su fuego en fuego oscuro (fuego púrpura).Ésto les dio más poder, pero a cambio, ellos y sus descendientes fueron maldecidos por siempre. Decidieron renombrar a su clan como "Yagami" y se dedicaron a destruir los Kusanagi con sus nuevos poderes. En respuesta, los Kusanagi declararon la guerra a los Yagami, que llevó a muchos miembros de ambos clanes a ser asesinados.
Como efecto secundario de la maldición de Orochi, las llamas de los Yagami se volvieron púrpura. La maldición también hace que cada heredero muera joven, y cada madre muera al dar a luz. Iori sufre de una maldición adicional denominado "Disturbio de sangre" en la que se hace más poderoso, salvaje, y tiende a atacar indiscriminadamente a todo el que esté cerca de él.
Personalidad.
El tesoro de su familia es la Yasakani no Magatama y el escudo de ésta es una luna creciente, misma que lleva en la parte posterior de su chaqueta. También lleva un anillo de plata llano alrededor de su dedo medio izquierdo. El significado del anillo (si existe) es desconocido. Su apodo oficial es el instinto desenfrenado.
Iori es una persona muy violenta y sádica que sufre de traumas por el pasado de su clan. Es frecuentemente atormentado por una identidad de Orochi que reside dentro de él.
Él parece querer matar a cuanto rival se le pone enfrente. En su interior existe un odio inexplicable.
Poderes y habilidades.
Iori es un gran peleador, especializado en artes marciales y complementado con un gran poder interno. Entre sus principales Técnicas se encuentran:
Roza las manos: Iori se especializa en agarres y artes marciales. La mayoría de sus movimientos son en forma de ataques arañando.
Pyrokinesis: Debido a su herencia Yagami, Iori puede controlar el fuego. Puede emitir un incendio púrpura brillante de la nada, crear bolas, goles y columnas de fuego, así como poner su propio cuerpo en llamas. Su fuego también tiene la capacidad sagrada para poner enemigos en un estado de éxtasis.
Disturbio de sangre: Gracias al pacto de su clan hace con Orochi, Iori entra en este estado cada vez que la presencia de Orochi es fuerte. Mientras se encuentra bajo este estado, sus ojos se dilatan, la espalda se encorva, y su piel adopta un tono violeta. Él es sobre todo incoherente, con frecuencia gritando "Kyooo!" durante las peleas. Se vuelve más fuerte y más rápido a cambio de perder su cordura.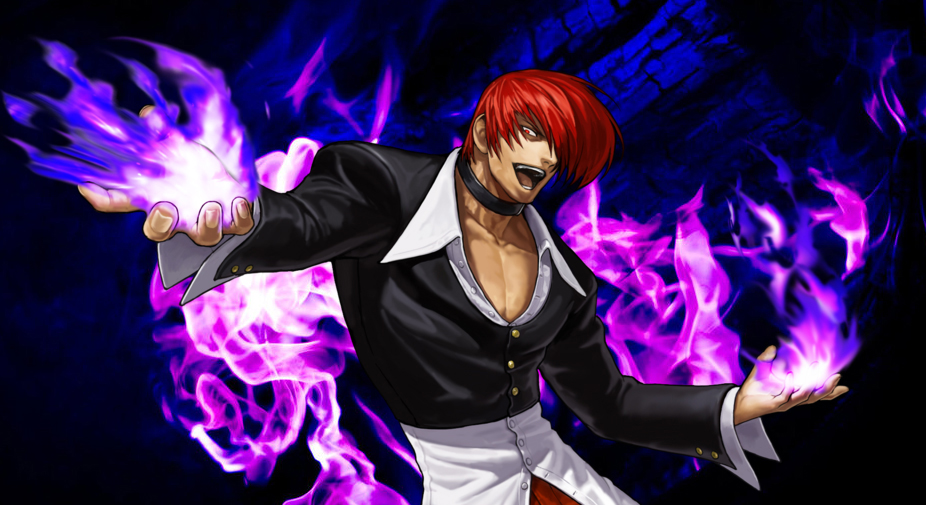 Esta fue la semblanza de uno de los peleadores más emblemáticos de la industria de los videojuegos. Así que no se pierdan la próxima semana la historia detrás de otro personaje, en Arkadian ABC.