The King of Fighters '97 llega a iOS y Android
Y pese a que este clásico de peleas en 2D ya tiene bastante tiempo, por fin llegará a los dispositivos móviles.
Esto por el precio de $USD 3.99  y con función de touch-screen, este juego de SNK tiene 35 personajes diferentes incluyendo a Kusanagi, Terry Bogard y todos los que estaban escondidos en el juego. SNK dijo que el juego tiene dos diferentes modos de juego, Extra y Avanzado, además de la habilidad de jugar con el sistema de 4 o 6 botones para combo.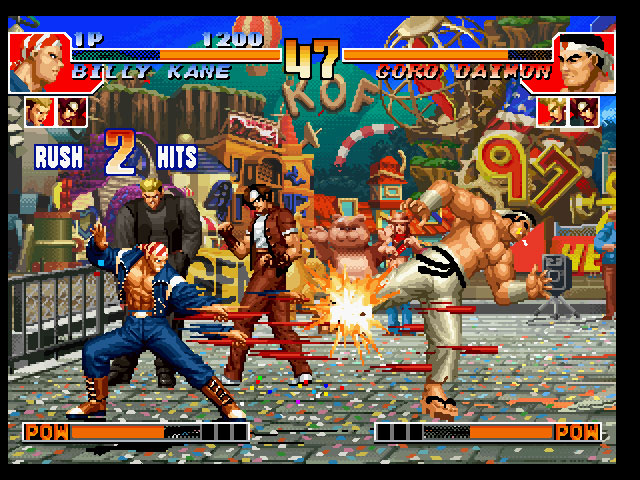 The King of Fighters '97 es el cuarto juego de la saga en la serie de 1990, original para las arcadias y después para el Neo Geo de SNK. Pueden descargar el juego aquí para iOS y Android.