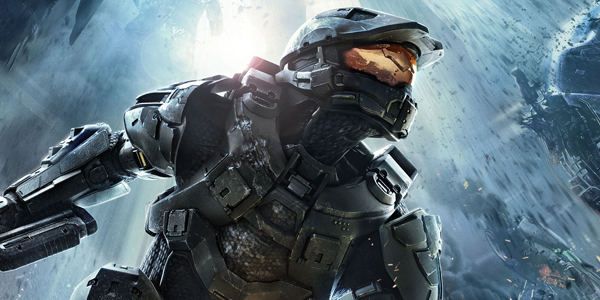 Una nueva aventura plagada de acción, drama y supervivencia, fue la que vivió Master Chief en la más reciente entrega de Halo. Por ello, como parte del éxito obtenido por este título, semanas atrás se anunció que habrá una edición de "Juego del Año" (GOTY) para esta asombrosa aventura.
El día de hoy a través de Halo Waypoint se ha confirmado el contenido del cual dispondremos en HALO 4 – Game of the Year Edition, destacando lo siguiente:
Halo 4 – Game of the Year Edition ya está disponible para pre-ordenar en la tienda de Microsoft, y será lanzado este 08 de octubre!. Esta edición estará llena de horas de diversión con nuevos contenidos, incluyendo el nuevo Halo 4 Champions Bundle, así como el Map Pass para los Juegos Guerra. Como beneficio adicional, la nueva edición también contiene más de 15 piezas y skins para nuestro Spartan, además de contenido para avatar basado en la campaña de Halo 4  y en el nuevo Master Chief con capa inspirado en el próximo Halo para Xbox One. Estas son muchas de las cosas que se incluirán en Halo 4 – Game of the Year edition.
Además de toda esta información se presentó el tráiler oficial de lanzamiento para esta edición.
Contenido de HALO 4- Game of the Year Edition

El War Games Map Pass incluye: Majestic Map Pack , Castillo Map Pack , y Carmesí Map Pack

Champions Bundle : Acero Skin Pack, Infinito Armor Pack, y Bullseye Map Pack


Armadura y Cascos: Recluta PRME, Venator RPTR, Gungnir PULS, Oceanic CRCT, Hazop FRST, CIO WEB, Strider, escáner, Locus y Deadeye

Emblemas Fila 1: Spartan, Prime, Mjolnir, Falcon.
Fila 2: Assassin, Quebrantahuesos, a prueba de balas, y Corbulo


Weapon Skins: Battle Rifle ACT, Asalto Rifle PRM y LightRifle IMP

Avatar Items: Jefe Cloaked, apoyo Ghost, y camisa del UNSC
Fuente: Halo Waypoint